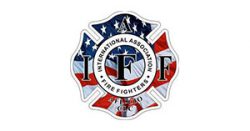 The former prosecutor and conservative analyst for Bay News 9 is running to replace Nick DiCeglie in the Florida House.
The Seminole Professional Firefighters Association (IAFF Local 2896) has announced its endorsement of Republican candidate Berny Jacques for House District 66.
In announcing its endorsement, the group cited Jacques' commitment to "guarding our liberties and working hard for a strong economy," among his other campaign platforms.
"Mr. Jacques has expressed a love for District 66 that has our membership excited to stand behind his election campaign.