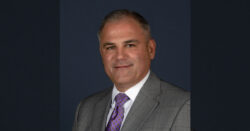 "We need more conservative leaders like Berny Jacques in Tallahassee…"
Clearwater Mayor Frank Hibbard wants to see former prosecutor and conservative TV analyst Berny Jacques take House District 59 this November.
Hibbard on Tuesday threw his support behind Jacques, a fellow Republican whom he described as having "tremendous support" from local community leaders.
"(He) has taken the time to understand the needs of our community," Hibbard said in a statement.