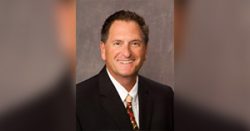 Jacques is a former prosecutor and former conservative analyst for Bay News 9.
Former Rep. Larry Ahern has endorsed House District 66 candidate Berny Jacques in his bid to succeed Rep. Nick DiCeglie.
Ahern credits his endorsement to Jacques' conservative values — during his time in the House, Ahern was recognized as arguably the most conservative lawmaker in the Pinellas legislative delegation and an early Trump supporter.
"Berny Jacques is a true conservative who shares our values on the sanctity of life, a limited government and our country's cherished freedoms," Ahern said in a statement.