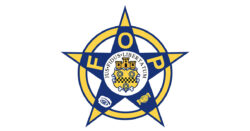 The Florida Fraternal Order of Police is endorsing former prosecutor Berny Jacques for House District 59.
The state order represents more than 24,000 law enforcement officers. The local FOP District 3 also offered support for Jacques.
"As we approach the 2022 elections we are aware that strong leaders are needed to lead Florida to a prosperous and safe future. We need leaders that are dedicated to serving their constituents and have the backs of the law enforcement officers protecting the citizens in their community," the Florida FOP said in a statement.