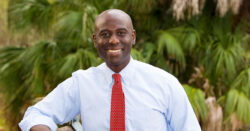 The three candidates were running to replace state Rep. Nick DiCeglie as he vacates his seat to run for Senate.
Former prosecutor Berny Jacques will become the Republican nominee for state House District 59 after besting opponents lawyer Jennifer Wilson and Navy physician Dipak Dinanath Nadkarni Tuesday.
Jacques won the nomination with 51% of the vote, followed by Wilson, who collected 35%. Nadkarni came in third with 14% of the vote.